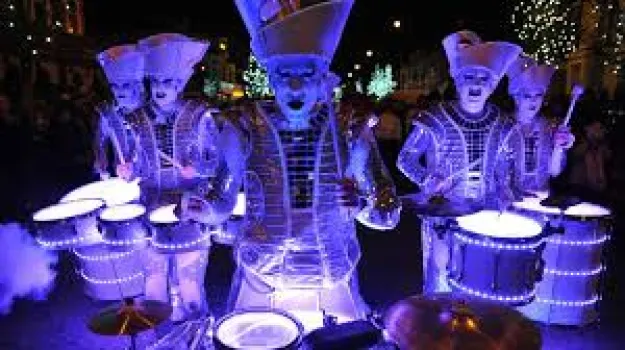 South Tyneside Christmas Parade
Friday 09 December, 17:00
Head to Ocean Road in South Shields for an unforgettable evening of joy and festive spirit! A heart-warming experience for the whole family to enjoy.
The parade will make its way along Ocean Road towards the seafront at 5pm where people lining the street will be entertained by Creative Seed and the Spark! Drumming group. Enjoy live music at the seafront from the local talent Jenn Cherene. The event will culminate in a spectacular festive themed fireworks display (which can be viewed from Harbour drive and surrounding area).
All details correct at time of press. For up-to-date information, contact the organiser or venue direct.
We've rounded up the freshest club nights, festivals, arts and comedy events in the North East.
Want to add your event here, and have it mentioned to our audience of 7,000 listeners across the North East? Just decide if you want a Budget Listing, or a Premium Listing.
What is Frisk Radio?
Frisk Radio is the freshest station for the North East & beyond, playing our unique mix of Fresh Cuts and Flashbacks!
Listen to Frisk Radio anywhere...
Get the App... Listen with a tap!
Or on the following platforms...