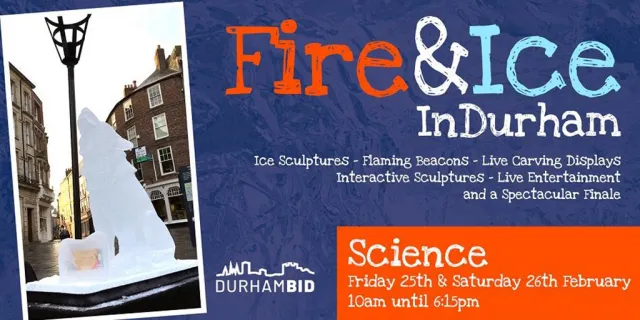 Free - Fire & Ice. 24th- 25th Feb
Saturday 25 February, 10:00
On Friday 24th and Saturday 25th February, Durham city centre will be home to an exciting Steampunk themed trail of Ice Sculptures for the whole family to enjoy. Head to the beautiful City of Durham from 10am to 6.15pm on the 24th and 25th. View the sculptures, watch the live demonstrations, enjoy the interactive displays and stay for the exciting finale beginning at 6pm. The event is FREE for all the family to enjoy and no booking or tickets are required. Enjoy a day jam packed with events and entertainment and of course take some time to explore the beautiful Durham City Centre.
All details correct at time of press. For up-to-date information, contact the organiser or venue direct.
We've rounded up the freshest club nights, festivals, arts and comedy events in the North East.
Want to add your event here, and have it mentioned to our audience of 7,000 listeners across the North East? Just decide if you want a Budget Listing, or a Premium Listing.
What is Frisk Radio?
Frisk Radio is the freshest station for the North East & beyond, playing our unique mix of Fresh Cuts and Flashbacks!
Listen to Frisk Radio anywhere...
Get the App... Listen with a tap!
Or on the following platforms...