Zeke Csontos
Monday 1am - 2am
Zeke started mixing with vinyl back in 1996, practicing with a bunch of second-hand happy hardcore records and a pair of belt driven budget turntables. He quickly developed his unique style and found a love for mixing Drum 'n' Bass and Trance.
After playing gigs at house parties, Zeke was invited to play at a number of night clubs across the South West including "Le Jardin" in Yeovil and "Disco 2000", "Candy Store", "Sound Factory", "The Cove", and the legendary "Dance Academy" - all in his home town of Plymouth.
"My preferred genre is Techno as it is more suited to my style of mixing, but I enjoy experimenting with different combinations of loops, samples and effects to help engage listeners"
A talented musician - Zeke enjoys creating his own music using the latest technology.
"I've moved on a long way since the old turntables and I now prefer to mix with digital software and CDJs - but I've never lost my passion for vinyl"
Recent Shows
Monday 06/12/21 01:00
Mario Piu - Techno Harmony (Mario Piu Remix)
Blank & Jones - Cream (Original Club Mix)
Dejure - Sanctuary (Original Club Mix)
Ariel - A9 (Original Club Mix)
Schiller - Das Glockenspiel (DJ Tiesto Mix)
Cafe Del Mar - Energy 52 (Claudia Cazacu Mix)
Ian Van Dahl - Castles In The Sky (Khalai Bootleg)
Josh Wink - Higher State Of Conciousness (BrujoDJ Eclectic Mix)
Prodigy Vs Lily Palmer - Listen To No Good Me (Steiner M Mash Up)
Tiesto Vs Ozan Ozlap - Adagio For Strings Vs Emergency (Murchy3 Mash-Up)
Svenson & Gielen - Twisted (Energy Mix)
Monday 29/11/21 01:00
Paffendorf - Be Cool (Original Club Mix)
Alice DeeJay - Better Off Alone (Original Club Mix)
Fragma - Toca's Miracle
Lost Witness - Happiness Happening (Lange Mix)
Lasgo - Something
Hi-Gate - Caned & Unable
System F - Out Of The Blue
Basstone - Phatt Move
Storm - Time To Burn
Kernkraft 400 - Zombie Nation
Members Of Mayday - 10 in 01
Binary Finary - 1998 (Paul Van Dyk Original Club Mix)
Monday 22/11/21 01:00
Tommie Sunshine & Haus Of Panda Vs Twisterz Ft.Snap - The Power
Amen UK - Passion (Binary Finary Club Mix)
Safri Duo Vs Sander Vandoorn & Mauro Picotto - Lizard Falling High From The Rhythm (Icedream Mash-Up)
ATB Vs Miss Jane - It's A Fine Day (Club Mix)
Camisra - Let Me Show You (Original Club Mix)
Southside Spinners - Luvstruck
Da Hool - Meet Her At The Loveparade (Nalin & Kane Mix)
Moby - Go (Woodtick Mix)
Jay Dee - Plastic Dreams (David Morales Club Mix)
Nalin & Kane - Beachball (Original Club Mix Vs Steve Marx Deep Remix)
Johnny Shaker - Pearl River (2010 Club Vox Mix)
What is Frisk Radio?
Frisk Radio is a fresh new station for the North East - launching on DAB digital radio this Autumn!
We're belting out a high energy mix of Dance and R&B, with regular 90s & 00s flashbacks!
Hear for yourself with a VIP Preview...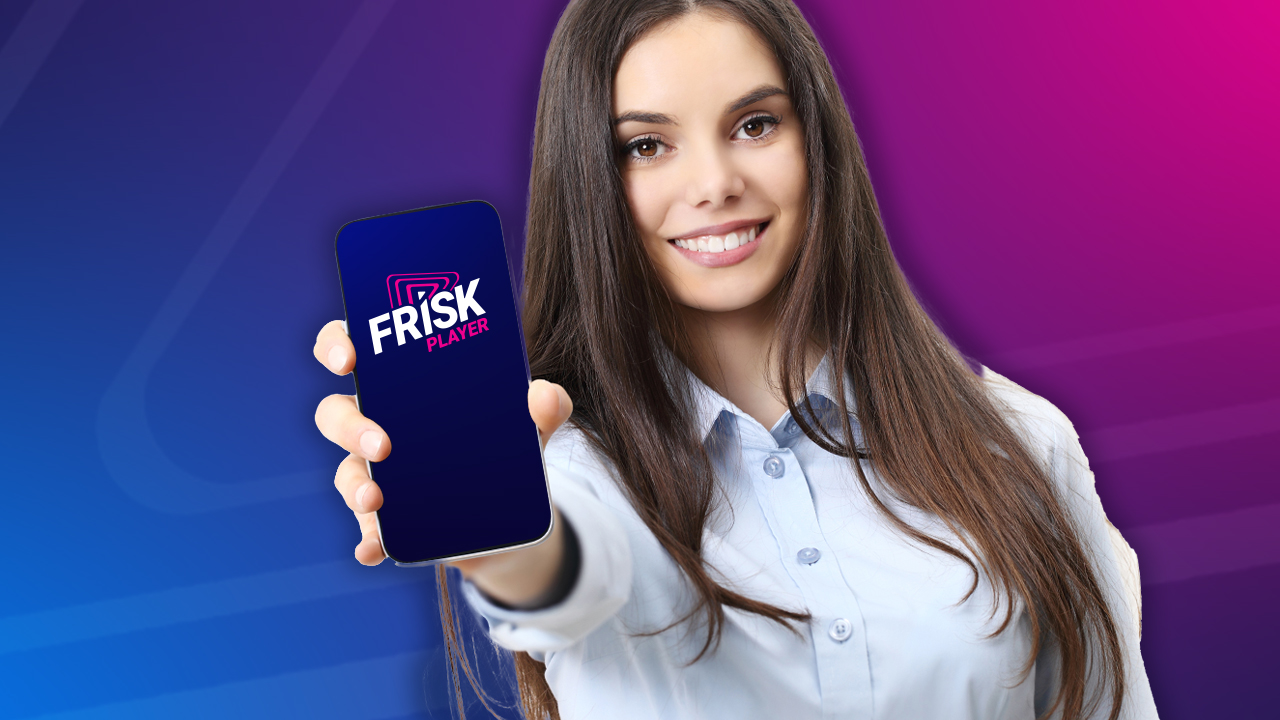 Get Frisk Radio on the move
Listen to Frisk Radio and 3 more fantastic Frisk stations wherever you are with the Frisk Player app!
Music continues in the background while you use other apps.
See the tracks we're playing in real-time
Alarm clock and sleep mode functionality
Get App