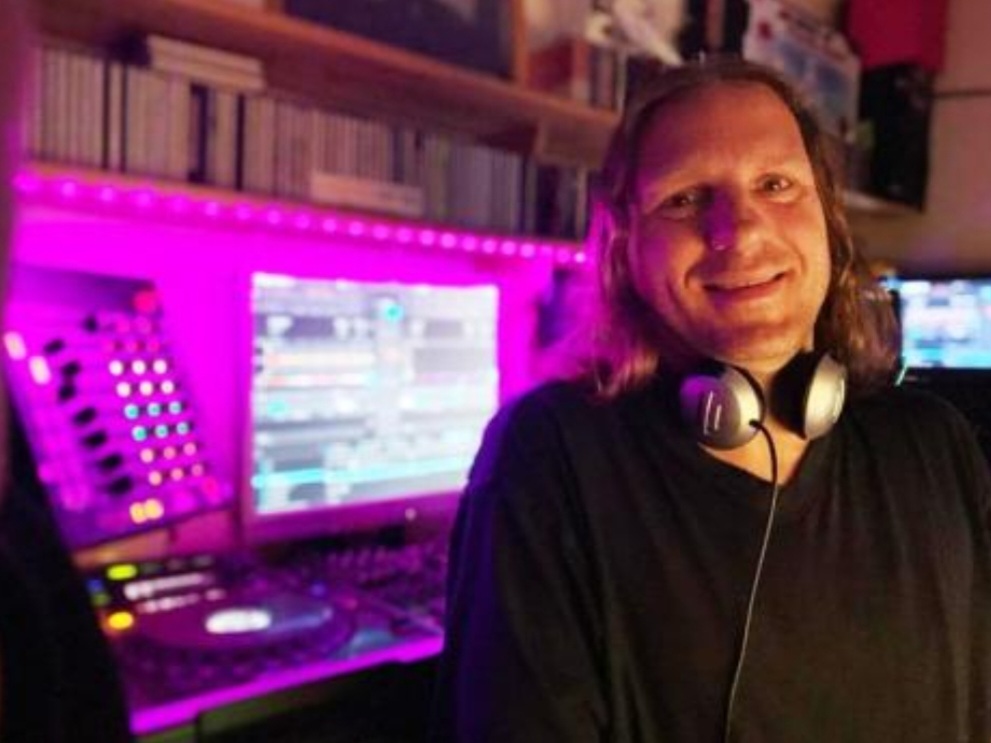 Zeke Csontos
Monday 1am - 2am
Zeke started mixing with vinyl back in 1996, practicing with a bunch of second-hand happy hardcore records and a pair of belt driven budget turntables. He quickly developed his unique style and found a love for mixing Drum 'n' Bass and Trance.
After playing gigs at house parties, Zeke was invited to play at a number of night clubs across the South West including "Le Jardin" in Yeovil and "Disco 2000", "Candy Store", "Sound Factory", "The Cove", and the legendary "Dance Academy" - all in his home town of Plymouth.
"My preferred genre is Techno as it is more suited to my style of mixing, but I enjoy experimenting with different combinations of loops, samples and effects to help engage listeners"
A talented musician - Zeke enjoys creating his own music using the latest technology.
"I've moved on a long way since the old turntables and I now prefer to mix with digital software and CDJs - but I've never lost my passion for vinyl"
Recent Shows
Monday 28/11/22 01:00
Dance2Trance - Power Of American Natives
Praga Khan - Injected With A Poison
Qaudrophonia - Quadrophonia (1993 Vocal Mix)
Jungle Brothers - I'll House You '98 (Hitmen Remix)
Lock n Load - Blow Ya Mind (Club Cavier Mix)
Cascada - Because The Night
Miss Jane - It's A Fine Day (London & Niko Unofficial 2021 Remix)
Motorcycle Vs John O'Callaghan - As The Rush Comes (Ellga Bernadin Mashup)
Opera Trance Feat. Emma Shaplin - Spente Le Stelle (Yomanda Remix)
Minimalistix - Struggle For Pleasure (Rob Searle Mix)
Monday 21/11/22 01:00
4 Strings Vs Morgan Pipe - Take Me Away Vs The Longest Road
Robert Miles - Children (Sascha Beek Afterlife Remix)
Paul Van Dyk & Plumb - I Don't Deserve You (Axlsson Bootleg)
Delerium Feat. Leigh Nash - Innocente (Paul Denton & Alex Ryan 2014 Rework)
Dejure - Sanctuary (Original Club Mix)
Tiesto - Surburban Train 
Hi-Gate - I Can Hear Voices 
Lovechild - Liberta (Moonman Remix)
Kriana - The Weekend Has Landed (Yellowstone Burgled Mix)
Ian Van Dahl - Castles In The Sky (Khalai Bootleg)
Monday 14/11/22 01:00
Push - Strange World (2000 Remake)
Sunblind - Believe (NU NRG Mix)
Plumett - Damaged
Ferry Corsten - Punk (Arty-Rock N Rolla Mix)
Three Drives - Sunset At Ibiza
Above & Beyond With Ocean Lab - Satellite (Above & Beyond Remix)
Art Of Trance - Madagascar (Ferry Corsten Remix)
The Thrillseekers - Synaesthasia (Mikka L Remix)
Southside Spinners - Luvstruck (Original Club Mix)
What is Frisk Radio?
Frisk Radio is a fresh new station for the North East playing the biggest Dance and R&B Fresh Cuts and Flashbacks.
Listen to us on DAB across Newcastle, Gateshead & Tyneside, or anywhere in the world with the Frisk Radio App!
Get Frisk Radio on the move
Listen to Frisk Radio and 3 more fantastic Frisk stations wherever you are with the Frisk Player app!
Music continues in the background while you use other apps.
See the tracks we're playing in real-time
Alarm clock and sleep mode functionality
Get App