Zeke Csontos
Monday, 01:00
Zeke started mixing with vinyl back in 1996, practicing with a bunch of second-hand happy hardcore records and a pair of belt driven budget turntables. He quickly developed his unique style and found a love for mixing Drum 'n' Bass and Trance.
After playing gigs at house parties, Zeke was invited to play at a number of night clubs across the South West including "Le Jardin" in Yeovil and "Disco 2000", "Candy Store", "Sound Factory", "The Cove", and the legendary "Dance Academy" - all in his home town of Plymouth.
"My preferred genre is Techno as it is more suited to my style of mixing, but I enjoy experimenting with different combinations of loops, samples and effects to help engage listeners"
A talented musician - Zeke enjoys creating his own music using the latest technology.
"I've moved on a long way since the old turntables and I now prefer to mix with digital software and CDJs - but I've never lost my passion for vinyl"
Recent Shows
Monday 21/06/21 01:00
2 Unlimited - No Limits (Joachim Charraud Remix)
Snap! Vs CJ Stone - Rhythm Is A Dancer (2002 Remix)
Push - Universal Nation (Johnny E Bootleg)
Ayla - Ayla (Omar Sherif 2016 Mix)
Motorcycle - As The Rush Comes (Khala Bootleg)
Solarstone - Seven Cities (Paul Steiner Remix)
Binary Finary 1998 - 20th Anniversary Mix
Mauro Picotto - Lizard (Indecent Noises Dreamstate Remix)
Tukan - Light A Rainbow (Matt Harrison Bootleg)
Vincet De Moor - Fly Away (Danny Eaton Rework)
Monday 14/06/21 01:00
Ben Gold - I'm In A State Of Trance (ASOT 750 Anthem)
Simon Patterson & Magnus - Evoke
Antillas - Adagio In G Minor (Antilla & Dankman Rework)
Azzido Da Bass - Dooms Night (Timo Maas Remix)
Marco V & Signum - Lost World Anthem 2017
4 Strings - Take Me Away (2015)
Age Of Love - Age Of Love (Trance 2000 Remix)
Hani - Baby Wants To Ride (DJ Isaac Remix)
Angelic - It's My Turn (Luke Bond Remix)
Armin Van Buuren - Communication (Arkham Knights Remix)
Ian Van Dahl Feat. Marsha - Castles In The Sky (Khalai Bootleg)
Monday 07/06/21 01:00
Lasgo - Something (Steve Allen Rework)
Thrillseekers & Hydra - After The Rain 
Storm - Storm (Mark Sherry & Dr Willis Flashback Mix)
Ratty - Sunrise 
Orion - Eternity (Tate's Remastered Mix)
Lange Feat. The Morrighan - Follow Me (Luke Terry Remix)
IIO Vs Veracocha - Carte Rapture (CalyPhornia Bootleg Mix)
Art Of Trance - Madagascar (Ferry Corsten Remix)  	
Frank T.R.A.X. - Nebuchan (O.R.G.A.N. Remix)
Zoom - Sunburst 2011 (FRONT Remix)
What is Frisk Radio?
Frisk Radio is a fresh new station for the North East - launching on DAB digital radio this Autumn!
We're belting out a high energy mix of Dance and R&B, with regular 90s & 00s flashbacks!
Hear for yourself with a VIP Preview...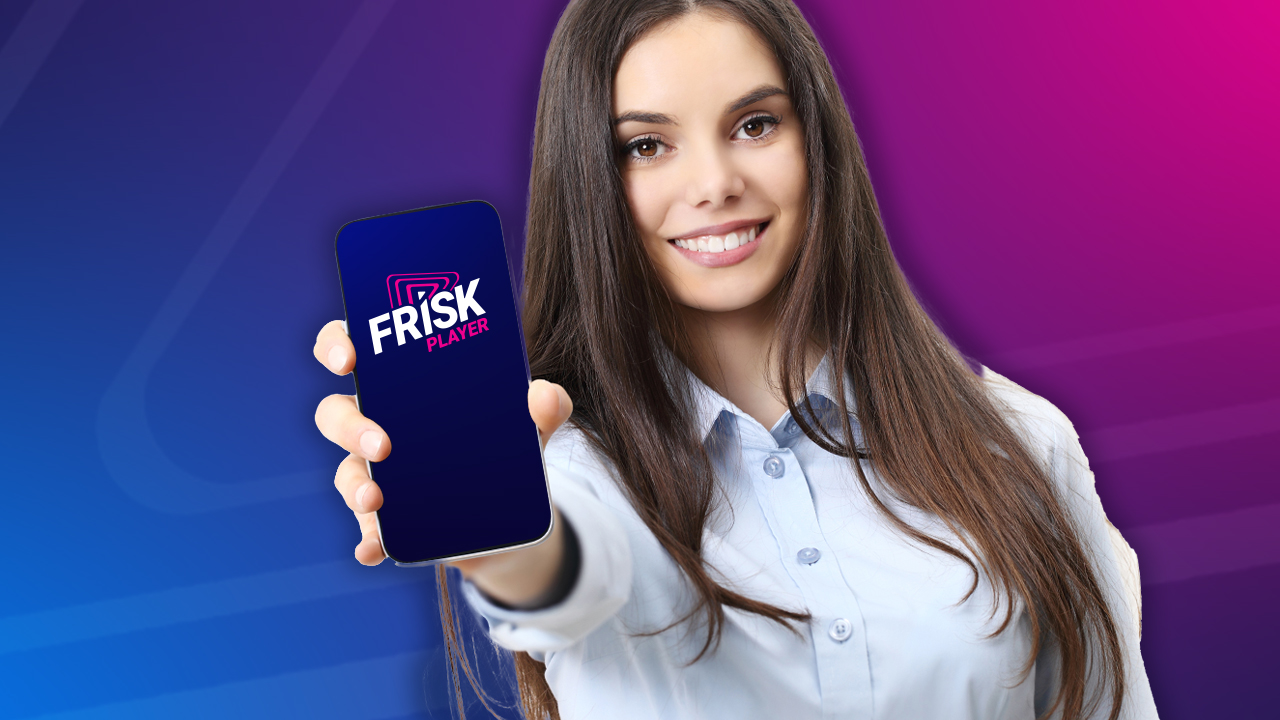 Get Frisk Radio on the move
Listen to Frisk Radio and 3 more fantastic Frisk stations wherever you are with the Frisk Radio app!
Music continues in the background while you use other apps.
See the tracks we're playing in real-time
Alarm clock and sleep mode functionality
Get App