Zeke Csontos
Zeke started mixing with vinyl back in 1996, practicing with a bunch of second-hand happy hardcore records and a pair of belt driven budget turntables. He quickly developed his unique style and found a love for mixing Drum 'n' Bass and Trance.
After playing gigs at house parties, Zeke was invited to play at a number of night clubs across the South West including "Le Jardin" in Yeovil and "Disco 2000", "Candy Store", "Sound Factory", "The Cove", and the legendary "Dance Academy" - all in his home town of Plymouth.
"My preferred genre is Techno as it is more suited to my style of mixing, but I enjoy experimenting with different combinations of loops, samples and effects to help engage listeners"
A talented musician - Zeke enjoys creating his own music using the latest technology.
"I've moved on a long way since the old turntables and I now prefer to mix with digital software and CDJs - but I've never lost my passion for vinyl"
Catch Zeke in the mix every Saturday at 22:00 on Frisk Radio.
Recent Shows
Saturday 16/01/21 22:00
Messiah - There Is No Law
The Prodigy - One Love (Original Mix)
SL2 - On A Ragga Tip
Cubic 22 - One Night In Motion
Fierce Ruling Diva - Rubb It In
Pragha Khan - Rave Alarm (Original Mix)
Altern8 - E Vapor 8
PPK - Ressurection (Paul Oakenfold Remix)
Safri Duo - Plaed-A-Live
Tillmann Urmacher - On The Run (Minimalistix Mix)
Liquid Child - Diving Faces
Minimalistix - Close Cover (Airscape Remix)
William Orbit - Barbers Adagio For Strings (Ferry Corsten Remix)
Saturday 09/01/21 22:00
Armin Van Buuren - This Is A Test
Carnage/Timmy Trumpet - Psy Or Die
Marcus Shculz - Calling For Love (DRYM Remix)
Lange - I Believe (Lange Mix)
Brainbug - Nightmare (Club 69 Future Mix)
Flickman - The Sound Of Bamboo (Yomanda & Hi-Gate Mix)
Paffendorf - Be Cool (Original Club Mix)
Kristin Blonde - Love Shy (Electric Boutique Mix)
Paul Van Dyk - For An Angel (PVD E-Work Club Mix)
OT Quartet - Hold That Sucker Down (Lange Mix)
Hani - Baby Wants To Ride (DJ Isaac Extended Mix)
Saturday 02/01/21 22:00
Kosheen - Catch (Ferry Corsten Vocal Remix)
Sash! - Encore En Fois (JJ Million Bumping Bass Mix)
Delerium Vs Nick V Feat. Sarah McLachlan - Silence Give Way (Amir Rizlan Mash Up)
Opera Trance Feat. Emma Shapplin - Spente Le Stelle (Yomanda Remix)
Ian Van Dahl Feat. Marsha - Castles In The Sky (Khalai Bootleg)
Blank & Jones - After Love (Kinetica Remake)
Faithless - Insomnia (Ferry Tayle 'The Wizard' Remix)
Rank 1 - Breathing (Angel Ace 2015 Rework)
Jam & Spoon - Angel (2K17 Ultra Booster Remix)
Plastic Boy Feat. Rozalla - Live Another Life (Asteroid 2020 Remix)
Binary Finary - 1998 (Gouryella Remix)
What is Frisk Radio?
Frisk Radio is the UK's dance music radio station playing old skool bangers, blazing remixes and fresh new dance music.
Get App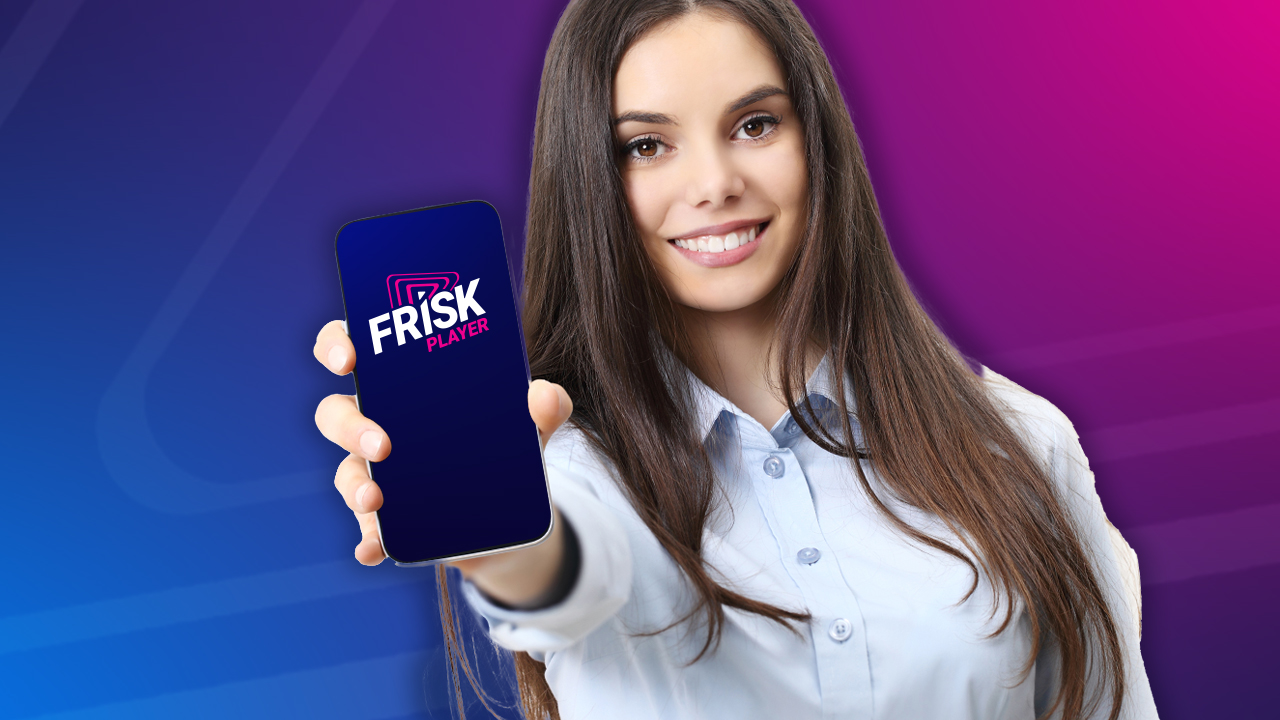 Get Frisk Radio on the move
Listen to Frisk Radio and 3 more fantastic Frisk stations wherever you are with the Frisk Radio app!
Music continues in the background while you use other apps.
See the tracks we're playing in real-time
Alarm clock and sleep mode functionality
Get App