Zeke Csontos
Monday, 01:00
Zeke started mixing with vinyl back in 1996, practicing with a bunch of second-hand happy hardcore records and a pair of belt driven budget turntables. He quickly developed his unique style and found a love for mixing Drum 'n' Bass and Trance.
After playing gigs at house parties, Zeke was invited to play at a number of night clubs across the South West including "Le Jardin" in Yeovil and "Disco 2000", "Candy Store", "Sound Factory", "The Cove", and the legendary "Dance Academy" - all in his home town of Plymouth.
"My preferred genre is Techno as it is more suited to my style of mixing, but I enjoy experimenting with different combinations of loops, samples and effects to help engage listeners"
A talented musician - Zeke enjoys creating his own music using the latest technology.
"I've moved on a long way since the old turntables and I now prefer to mix with digital software and CDJs - but I've never lost my passion for vinyl"
Recent Shows
Monday 20/09/21 01:00
Reflekt - Need To Feel Loved (More Cause Unofficial Remix)
Linkin Park - Papercut (NuroGL Remix)
Nu NRG - Freefall (Akira Kayosa & Hugh Tolland Mix)
Rank 1 - Airwave (DJ Death Rate Remix)
Snap! Vs CJ Stone - Rhythm Is A Dancer
Tukan - Light A Rainbow (Matt Harrison Bootleg Remix)
Tony De Vit - The Dawn (Bryan Kearney Remix)
Ian Van Dahl - Castles In The Sky (Khalai Bootleg)
Warrior - Warrior (Original Club Mix)
Spente Le  Stelle - Opera Trance Feat. Emma Shaplin
Signum - What Ya Got For Me (Lee Haslam Remix)
Monday 13/09/21 01:00
Dennis Ferrer - Hey Hey (The Stickmen Prodigy Bootleg)
Berri - Sunshine After The Rain
Johnny Shaker - Pearl River (Alex M.O.R.P.H. Remix)
Delerium Feat. Sarah McLachlan - Silence (Airscape Remix)
Matt Darey Feat. Marcella Woods - Voice Of Angel (Michael Woods Vs Matt Darey Remix)
Agenda - Heaven (Lange Vocal Remix)
E'voke - Arms Of Loren 2001 (Ferry Corsten Remix)
Lange Feat. The Morrighan - Follow Me (Luke Terry Mix)
Eye To Eye Feat. Taka Boom - Just Can't Get Enough (No,No,No,No) (Lange Mix)
4 Strings - Diving (Minimalistix Vocal Remix)
Frankie Goes To Hollywood - The Power Of Love (Rob Searle Mix)
Monday 06/09/21 01:00
SL2 - On A Ragga Tip
The Prodigy - Everybody In The Place
OT Quartet - Hold That Sucker Down (Lange Mix)
Ratty - Sunrise (Original Vocal Mix)
The Digital Blonde - Legato
Faithless - We Come 1 (Mark Roma Remix)
Camisra - Let Me Show You (Original Club Mix)
Jan Hammer - Crockett's Theme (Remix)
Jurgen Vries - The Theme 
Cosmic Gate - Exploration Of Space
Lovechild - Liberta (Moonman Remix)
N-Trance - Set You Free (Rob Searle Mix)
What is Frisk Radio?
Frisk Radio is a fresh new station for the North East - launching on DAB digital radio this Autumn!
We're belting out a high energy mix of Dance and R&B, with regular 90s & 00s flashbacks!
Hear for yourself with a VIP Preview...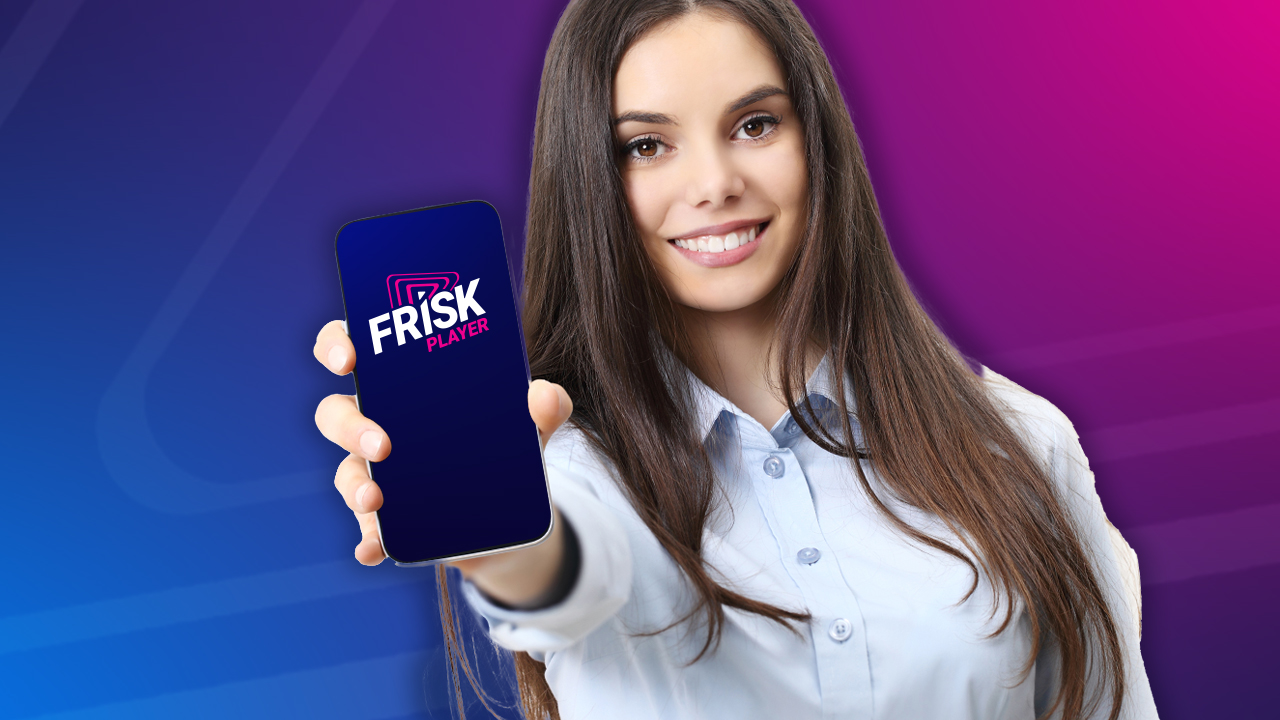 Get Frisk Radio on the move
Listen to Frisk Radio and 3 more fantastic Frisk stations wherever you are with the Frisk Player app!
Music continues in the background while you use other apps.
See the tracks we're playing in real-time
Alarm clock and sleep mode functionality
Get App