At the forefront of electronic dance music since 2000, Grammy-winning Dutch DJ and producer Tiesto became one of the most recognizable figures of the genre with his legendary extended live sets, prolific output, and a pop-oriented crossover appeal that scored him multiple hit singles.
A Top Ten fixture in the DJ Mag Top 100 Ranking for decades, Tiesto has also accumulated numerous accolades throughout his career, including a Grammy in 2015.
Recent Shows
Monday 20/09/21 00:00
JustLuke & Inpetto - Drowning (feat. JORDY) 
KREAM & Millean. - What You've Done To Me (feat. Bemendé) 
4KORNERS & Karate Kactus - Part Time Lover 
Mark Knight - You Saw Me (GUZ Remix) 
Aurora - Cure for Me (Vintage Culture Remix)
Galoski - Switch 
Volkoder & Tribbs - Whisky (feat. Reja Jay) 
SQWAD - Remember 
ACRAZE feat. Cherish - Do It To It 
Friendz By Chance x Joey Antonelli - Belong To Me 
DJ Kuba & Neitan x Skytech - Dancing (Wh0 Festival Remix) 
EWAVE - No More (Marc Benjamin Edit) 
Kaskade, The Moth & The Flame - Haunt Me v.2
Clean Bandit – Mama (feat. Ellie Goulding) (Tiësto's Big Room Remix)
San Pacho - The Pressure
Schillist, Silque & DINHO TERRES - I'm A Mess 
Seth Hills feat. MINU - Solitude (VIP Edit) 
Curbi - What You Like 
Shouse - Love Tonight (Kayzo Edit) 
Alex Breitling - Lilie 
Grigoré - Upside Dowecords]
The Temper Trap - Resurrection (Bjorn Wolf & Spxxk Remix) 
Dylhen - Sunrise 
gardenstate - 1995
Monday 13/09/21 00:00
Tommy Trash & Kiesza - Tectonic 
Sonny Fodera, KOLIDESCOPES - Nah (feat. Sinead Harnett) (KREAM Remix)
David Guetta x MistaJam x John Newman - If You Really Love Me (Marten Hørger Remix)
JØRD & Lamic - Cancún
Kim Kaey - Best Kinda Love 
GotSome & Kokiri feat. Tasty Lopez - Big Time Love 
KLP & Stace Cadet - People Happy (Ferreck Dawn Mix) 
Shy Baboon & Maejor - All We Got 
Never Sleeps feat. Afrojack & Chico Rose - You Got The Love 
Florrie - I Took a Little Something (Loverush UK! Dub) 
NERVO, Tube & Berger - Lights Down Low (Kryder Remix)
NEVERGLOW - Losing Control (Eauki Remix)
Jhay Cortez x Skrillex - En Mi Cuarto (MOSKA Bootleg)
Aspyer & Matluck - Somebody To Hold 
Ava Max - EveryTime I Cry (Uplink X Mad Migue Mix) 
BYOR & VINNE - Downtown 
MorganJ feat. SOFIAA - New Generation 
Will Sparks - My Company 
Teho - Millie 
Stan Kolev & Paul Thomas - Revelations (Fuenka Remix)
Jose Amnesia - Anybody Out There
Stephan Bodzin - Boavista (Innellea Remix)
ARTBAT - Flame
Monday 06/09/21 00:00
220 Kid & LANY - Stupid Feelings 
NERVO x Tube & Berger - Lights Down Low (Neubauer Remix) 
EDX - Vommuli 
York - On The Beach (Kryder & JenJammin Sax Edit)
5. DVBBS, GATTÜSO & Alida - Leave The World Behind
BYOR & VINNE - Downtown
Black V Neck & Dipzy - Pain And Pleasure 
Phlegmatic Dogs - Sandman 
J. Worra - YOU (feat. Cat Connors) 
Matroda - Storytelling
WhySoSerious - 420 (feat. Miss Baas) (Eauki Remix) 
Tungevaag x Bassjackers - Written In The Stars 
W&W - How Many
Axwell feat. Magnus Carlson - Center Of The Universe (Dave Ruthwell & Mr. Sid Remix) 
Mike Williams & Felix Jaehn feat. Jordan Shaw - Without You (Mesto Remix)
Morgan Page & Lights - Turn Off My Mind
Age Of Love - The Age Of Love (Charlotte de Witte & Enrico Sangiuliano Remix)
Tiësto - The Business (4B x T MARQ Remix)
Ben Böhmer feat. JONAH - Escalate
gardenstate & Bien - The Best Part (Patrice Bäumel Remix)
Luccio - Peace in Qroo (Vocal Mix)
Spada - Waiting (feat. Chiara Galiazzo) 
Van Dope - Sunshine
What is Frisk Radio?
Frisk Radio is a fresh new station for the North East - launching on DAB digital radio this Autumn!
We're belting out a high energy mix of Dance and R&B, with regular 90s & 00s flashbacks!
Hear for yourself with a VIP Preview...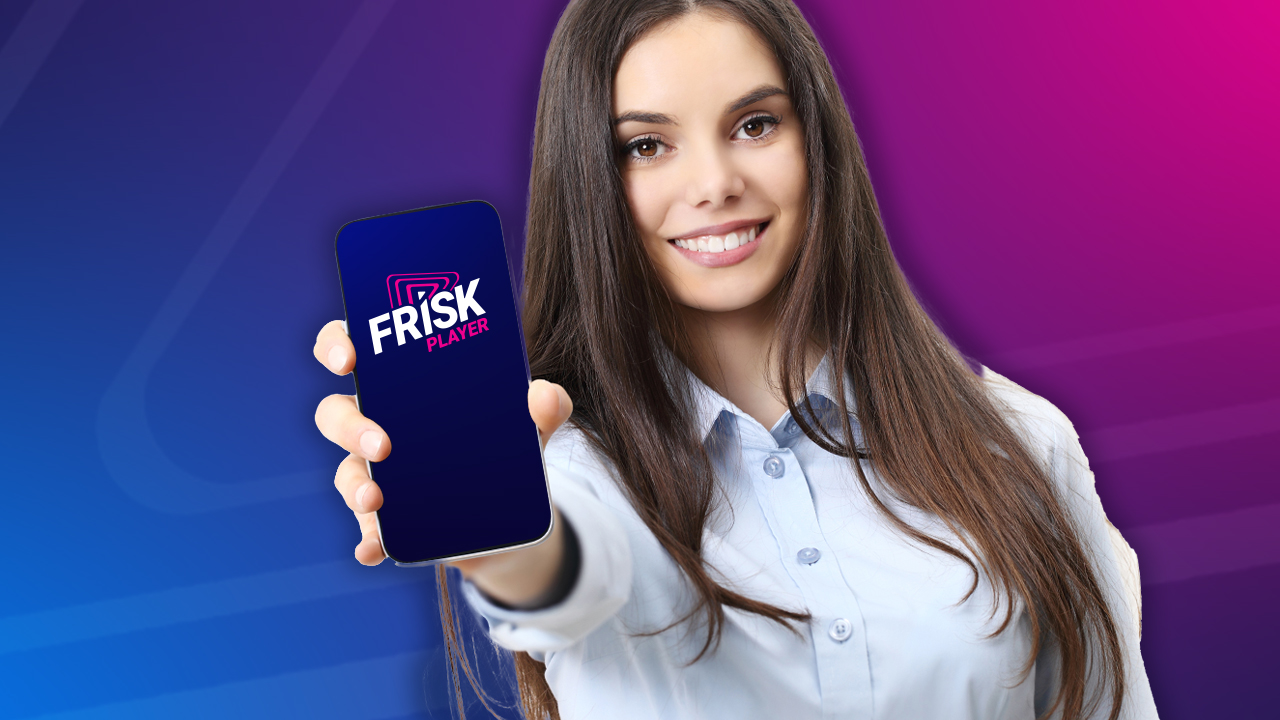 Get Frisk Radio on the move
Listen to Frisk Radio and 3 more fantastic Frisk stations wherever you are with the Frisk Player app!
Music continues in the background while you use other apps.
See the tracks we're playing in real-time
Alarm clock and sleep mode functionality
Get App