Roger Sanchez
Friday 11pm - 1am
Grammy Award winning producer, remixer and DJ Roger Sanchez is one of the world's foremost names in House music.
Known as a "DJ's DJ" and a "Producer's producer," Sanchez' unwavering status as a top-global master of the genre is a testament to his robust belief in the power of music to liberate people, physically and mentally.
Born to Dominican Parents in Queens, New York, Roger spent his younger years soaking up the musical influences that were the lifeblood of his home town. It was the diversity of these influences, from salsa, blues and soul to disco, rock and hip-hop, that solidified Roger's dedication to representing this spectrum of musical styles and spurred his constant quest to redefine the boundaries of house music.
A true global citizen, Roger has led the way as an ambassador of the electronic dance movement, unleashing his soulful, high energy sets on frenzied dance floors throughout the world.
Recent Shows
Friday 22/10/21 23:00
Release Yourself with world renowned DJ, Producer, Radio and Podcast host Roger Sanchez.
Friday 15/10/21 23:00
Gabriels - Love & Hate In A Different Time (Kerri Chandler Remix)
Oliver Dollar & Lebedev (RU) - The Contest ft Mike Agent X Clark (Industry Standard)
Benjy Bradshaw - Love Is Love (MicFreak Zoom Dub) (Haus Of Benji)
Vincent Caira, Duskope - That Sound (Spacedisco)
Tone Troy & Arturo Sanchez - I Know (Stashed)
Kerri Chandler - Bar A Thym (Javi Bora Remix) 
Love Regenerator & Eli Brown - We Can Come Together (Columbia)
Brokenears - Survival (Too Many Rules)
The Release Yourself Spotlight
Clyde P - Love Me Baby (Toolroom Trax)
Nasser Baker - Funky Uncle (Relief)
Eats Everything - Think About The Revolution  
(Blue Strawberry)
Carnao Beats - Polkadot (Undr The Radr)
The Release. Yourself Flashback
Byron Stingily - That's The Way Love Is (KC Remix)
Siege - Reach Out (VIP Extended Edit) (Toolroom)
DJ Lugo & Carroll - Last Chance ()
Angel Heredia - Hardroove Return (Rawthentic)
The Release Yourself Guest Mix with Juany Bravo
Juan Bravo ft. Sam Opoku - ID
Juan Bravo - Siete Mundos [Hurry Up Slowly]
Juan Bravo - Soul On Fire feat Sam Opoku (Original Mix) [Nervous Records]
Dateless - El Grupo [Thanks For Sending]
Dennis Cruz - Ecua [Crosstown Rebels]
alexander:louis - Slightly Sideways (Deep And Sexy Edit) [Nervous Records]
Yulia Niko, Mery Kilic - Disappear (Gorge & Nick Curly Remix) [8bit Records]
THEMBA feat. Brenden Praise - Ashamed (The Martinez Brothers Extended Remix) [Armada Music]
BLENT, Juany Bravo - Talk To Me Feat Starving Yet (De la Swing Remix) [elrow Limited]
Friday 08/10/21 23:00
Roger Sanchez Live in the Mix from Printworks, London. 

Release Yourself Guest Mix with Michael Gray
What is Frisk Radio?
Frisk Radio is a fresh new station for the North East - launching on DAB digital radio this Autumn!
We're belting out a high energy mix of Dance and R&B, with regular 90s & 00s flashbacks!
Hear for yourself with a VIP Preview...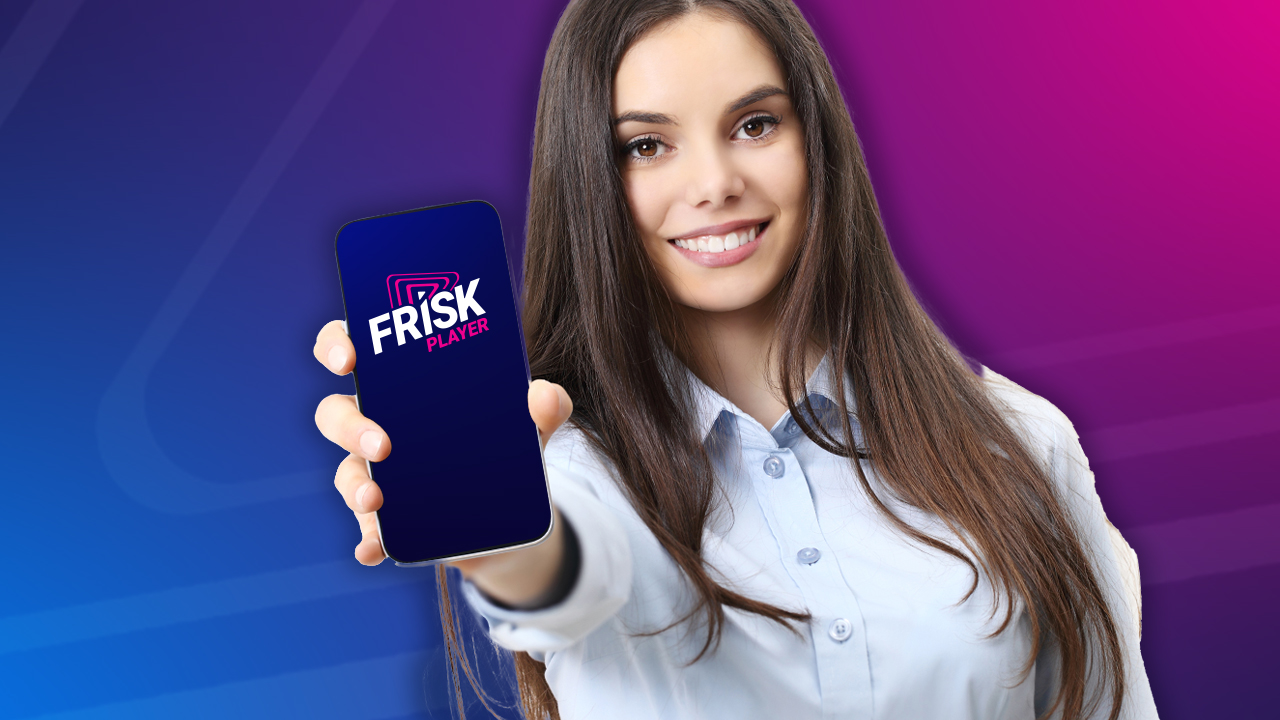 Get Frisk Radio on the move
Listen to Frisk Radio and 3 more fantastic Frisk stations wherever you are with the Frisk Player app!
Music continues in the background while you use other apps.
See the tracks we're playing in real-time
Alarm clock and sleep mode functionality
Get App