Roger Sanchez
Friday 11pm - 1am
Grammy Award winning producer, remixer and DJ Roger Sanchez is one of the world's foremost names in House music.
Known as a "DJ's DJ" and a "Producer's producer," Sanchez' unwavering status as a top-global master of the genre is a testament to his robust belief in the power of music to liberate people, physically and mentally.
Born to Dominican Parents in Queens, New York, Roger spent his younger years soaking up the musical influences that were the lifeblood of his home town. It was the diversity of these influences, from salsa, blues and soul to disco, rock and hip-hop, that solidified Roger's dedication to representing this spectrum of musical styles and spurred his constant quest to redefine the boundaries of house music.
A true global citizen, Roger has led the way as an ambassador of the electronic dance movement, unleashing his soulful, high energy sets on frenzied dance floors throughout the world.
Recent Shows
Friday 24/12/21 23:00
Mr G - Ease Ya Mind (Mango Boys Dub) ()
Honey Dijon - Downtown (Louie Vega Raw Dub) (Classic)
Mele & Bontan - Take Control ft Clementine Douglas (Defected)
Hilit Kolet - Techno Disco (Defected)
Kerri Chandler - Bar A Thym (Javi Bora Remix) (Nite Grooves)
Duke Dumont & Kid Enigma - Let Me Dance (For Club Play Only)
OFFAIAH - Up All Night (DFTD)
Rogue D - Heartbreak ft Chantae Vetrice (Stealth)
Love Regenerator & Eli Brown - We Can Come Together (Columbia (Sony))
K & K - Ramped ()
Flashmob - Closer (VIP Extended Edit)
Matt Sassari - Give It To Me (Cr2 Records)
Deetron - Dr Melonball (Nu Groove)
Killed Kassette Vs Thornetta David - I Need A Whole Lotta Lovin (Milk & Sugar)
Brokenears - Don't Worry (Incorrect)
UCH - Genius Of House (Sam Divine Remix)
Roger Sanchez presents Transatlantic Soul - Release Yourself (Solardo Remix)
Technasia & Tony Raponi - Freak Attack (Rawthentic)
Horatio - This Is Jack ()
Dennis Cruz - Ecua (Crosstown Rebels)
Saliva Commandos - El Centro 77 ()
Mele - Groove La Afrika (Club Bad)
Shouse - Love Tonight (Vintage Culture & Kid Franco Remix) (Hell Beach)
Acraze - Do It To It ()
Roger Sanchez - Another Chance (2021 Remaster)
What is Frisk Radio?
Frisk Radio is a fresh new station for the North East playing the biggest Dance and R&B Fresh Cuts and Flashbacks.
Listen to us on DAB on Tyneside, or anywhere in the world with the Frisk Radio App!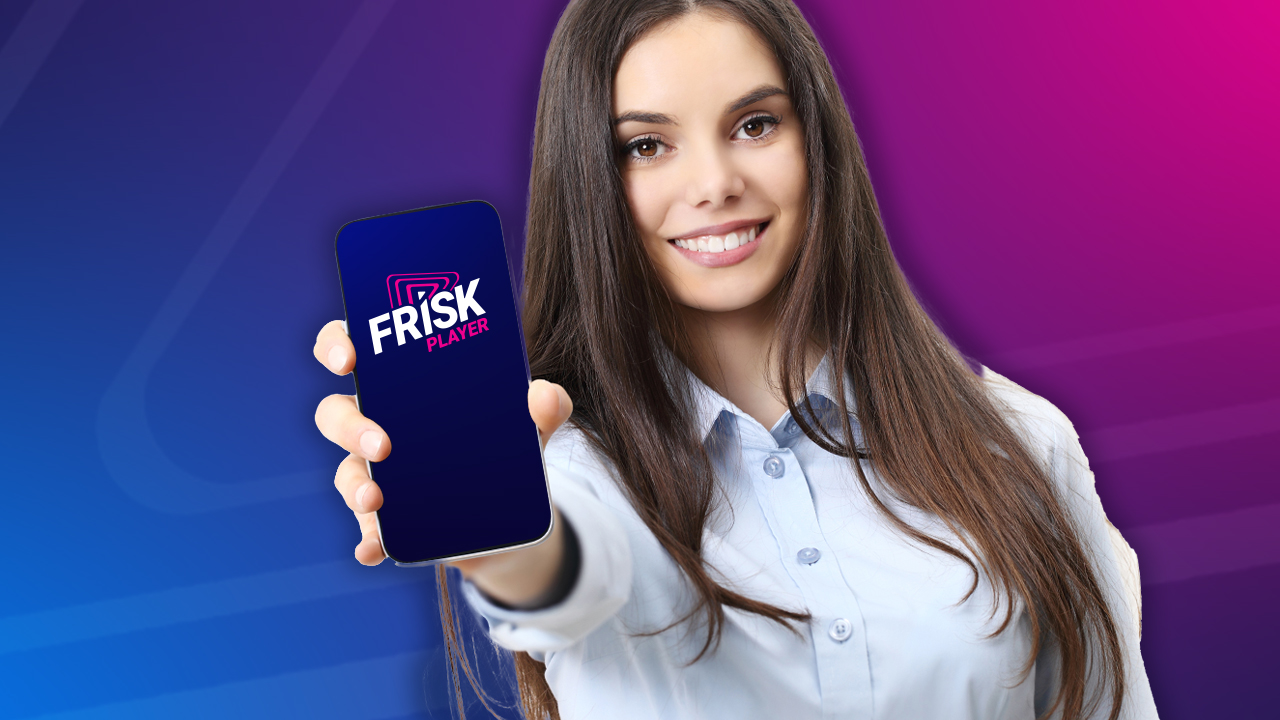 Get Frisk Radio on the move
Listen to Frisk Radio and 3 more fantastic Frisk stations wherever you are with the Frisk Player app!
Music continues in the background while you use other apps.
See the tracks we're playing in real-time
Alarm clock and sleep mode functionality
Get App