Kev Laws
Sunday 9pm -10pm
A 20 plus year veteran of the North East DJ scene Kev has worked all over and is known as a very versatile DJ and presenter.
Starting out in Radio at 16 writing for local stations Kev eventually found himself on-air doing cover work at stations all over the country.
Wanting to be one of those rare radio presenters that can also work a club gig he spent many years working at an impressive number of venues across the UK in city's like Birmingham, Manchester, Sheffield and of course Newcastle and Sunderland.
Previously he was a resident DJ at Liquid/Envy, Tiger Tiger, City Vaults, Players, and many many more.
Kev still plays live gigs weekly and can be found at the following
Thursday – Flares (Newcastle) – 10pm-2am
Friday – The Mile Castle (Newcastle) – 8pm-2am
Saturday – Havana (Whitley Bay) – 10pm-1am
And various guest DJ and presenting slots across the region
Recent Shows
Sunday 09/01/22 21:00
Galantis, David Guetta & Little Mix - Heartbreak Anthem	
Ultra Nate - Free (Lowderz Remix)	
Crazy Frog x Tag Team - Like Axel F Party (Edgaar Mashup)
Ed Sheeran x Meduza x Alok - Bad Habits x Piece Of Your Heart (Wado's Mashup)
Olivia Rodrigo Vs. David Guetta & Afrojack - good 4 u (Kastra Hero Edit) (Intro Dirty)
DVBBS & Benny Benassi Ft. Kyle Reynolds - Body Mind Soul
MEDUZA Ft. Hozier - Tell It To My Heart (KREAM Remix)
LMFAO vs.Ace2ace - Party Rock Anthem vs Focus On Me (Veatz Edit)
ACraze Ft. Cherish - Do It To It (Joe Maz Remix)
Lucas & Steve x Blackstreet - No Diggity (Nathan Dawe Remix)
Karen Harding - You & I (All I Need)
Montell Jordan vs. Voost - This Is How We Do It (Andrew Marks Sometimes It Hurts Edit)	
Madonna x Clear Six x James Hype - Like A Prayer (Jean Philippe Edit)
Joel Corry vs Rihanna - We Found Love x Lonely (Adam b Edit)
Guru Josh Project - Infinity (Kelvin Wood & Lewis Roper 2021 Vip Remix)
Coldplay & BTS - My Universe (David Guetta Remix)
Majestic & Boney M vs Steve Angello & BROHUG - Rasputin Knas (Nick Tribe Edit)
Megan Thee Stallion - Body (Joel Corry Remix)
Sunday 02/01/22 21:00
The Killers - When You Were Young (Calvin Harris Rmix)
Bon Jovi Vs Alice Deejay - Living on a Prayer Better off Alone (James Jager 'Ride With Me' Edit)
Daft Punk vs Ed Sheeran - One More Shivers (CAREW Edit)
ACRAZE Ft. Cherish - Do It To It (Sterbinszky x MYNEA Remix)
Shouse Vs. Bingo Players - Love Tonight (Andrew Marks Rattle Edit)	
Robert Miles vs. The Weeknd - Children Lights Vision (Crankids x Ragash Mashup)
Rune RK, Fizboh Vs. Tag Team - Calabria (Kastra Whoomp There It Is Edit)
Kings of Leon - Sex On Fire (Richard Sharkey Mix)
Weekend Warriors - Don't Stop Believing (Original Mix)	
House Of Pain vs. Retrovision - Jump Around (Andrew Marks In The Place Edit)
MEDUZA Ft. Hozier - Tell It To My Heart (Dario Valli Nobody Else Mashup)	
Eric Prydz & Eifell 65 - Blue Pjanoo (Ziphy Mashup)
September vs Avicii - Cry For Levels 2022 (Pat C Mashup)
Rihanna vs Joel Corry - Rude Boy x I Wish (Adam b Edit)
Destinys Child, Sam Collins - Lose My Breath (Sam Collins Vip Edit)
The Human League - Dont You Want Me (Purple Disco Machine Remix)
Queen vs The Miami Project -  Another One Bites The Dust (Cedric Gervais & Second Sun Vocal Mix)
Sunday 26/12/21 21:00
Jamelia - Superstar (Hypelezz Mashup)
Lost Frequencies - Are You With Me (Original Mix)
David Guetta, MistaJam, Marten Hørger Vs. BYOR x Alle Farben x Damien N-Drix - If You Really Love Me (Kastra Hands Up Edit)
Ed Sheeran - Shivers (Mark Jay Remix)
Shouse Vs. Grenno Vs. Euryrthmics - Love Tonight (Grenno 'Sweet Dreams' Remix)
Robert Miles Vs. Camelphat - Children (Hypelezz Mashup)
David Guetta & Ne-Yo vs. Yeah Yeah Yeah's vs Alice Deejay - Heads Will Play Hard Alone (Pat C's Tone Play Bootleg)
ATB x TOPIC x A7S - Your Love (9PM) (Tiesto Remix)
Tommy Trash - Truffle Pig (Original Mix)
Squid Game - Red Light, Green Light (Pat C Bootleg)
Burns - Lies (Otto Knows Remix)
FloRida Ft. David Guetta - Club Cant Handle Me (PeteDown 2021 ReVamp)
Martin Solveig - Rocking Music
Galantis vs Dimitri Vegas - No Tremor Money 2021	
Coolio vs Acraze - Do It Gangstas Paradise ('Show Me' Bootleg)
What is Frisk Radio?
Frisk Radio is a fresh new station for the North East playing the biggest Dance and R&B Fresh Cuts and Flashbacks.
Listen to us on DAB on Tyneside, or anywhere in the world with the Frisk Radio App!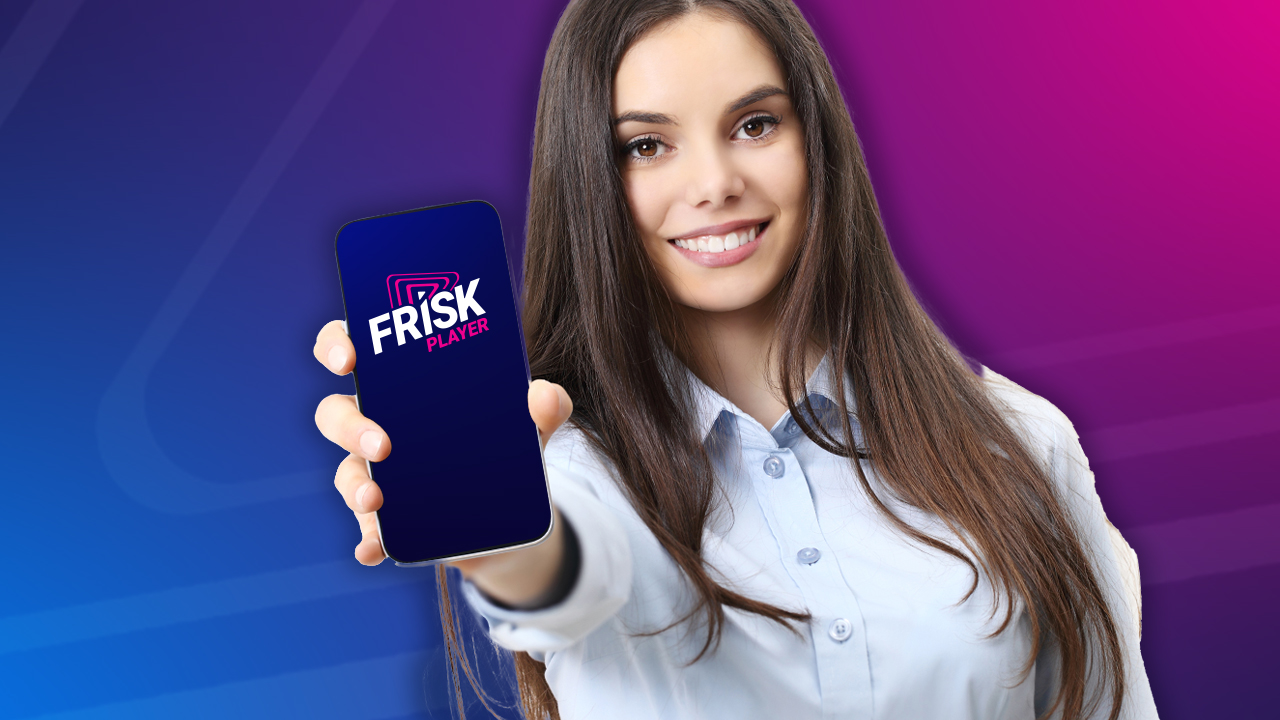 Get Frisk Radio on the move
Listen to Frisk Radio and 3 more fantastic Frisk stations wherever you are with the Frisk Player app!
Music continues in the background while you use other apps.
See the tracks we're playing in real-time
Alarm clock and sleep mode functionality
Get App