Chrisi
Chrisi is a Yorkshire based DJ, Originally from the North East of England where he used to DJ in the late 90s and early 00s until moving to Yorkshire.
Chrisi is the Frontman and Founder of Housetory Old-Skool Re-Invented, a brand that is based on all things house from way back to the early 90s to more upto date house music that's around today.
I've got a massive passion for music and I'm a lover of all things house & trance, both old & new. I'd say my biggest influences are: Above & Beyond, Camelphat, Fatboy Slim, Dave Pearce, Armin Van Buuren and Frankie Knuckles
Hear Chrisi every Saturday at 20:00 - only on Frisk
Recent Shows
Saturday 16/01/21 20:00
Distant Soundz - Time After Time (Kelvin Wood Remix)
Redondo & Ruben Golde - OOALH (Extended Mix)
Lika Morgan - Ready Or Not (Extended Mix)
Robin S - Show Me Love (CASSIMM'S 2020 Remix)
Imanbek & Goodboys - Goodbye (Extended Mix)
Jax Jones, AuRa, FUBU & Tobtok - I Miss U Like A Freak (Joe Reece Mashup)
AJ Moreno - Real Love (Extended)
Anton Powers x Becky Hill - Piece of Me No More (Lee Morrison Mashup)
Sam Feldt feat. RANI vs Example - Changed The Way We Post Malone (Dazwell Mashup)
Wilson, Kelli-Leigh, ManyFew - No More Chances (If You Really Love Somebody) (ManyFew Remix)
Stretch & Vern - I'm Alive (Illyus & Barrientos Refix)
Fubu - Push The Feeling (Original Mix)
Architechs Ft Crystxl King - Body Groove (Jet Boot Jack Remix) 
DJ Luck & MC Neat (feat. J.J) - 'MasterBlaster 2020' (Club Mix)
Whitney Houston X James Hype - Afraid I Wanna Dance With Somebody (Wilki-G Mashup)
Oliver Heldens vs Bodyrox - Yeah Koala (Lee Morrison Mash-up)
Saturday 09/01/21 20:00
Meduza Ft Dermot Kennedy - Paradise (Andy Jarvis Remix)
James Hype Ft Harlee - Afraid (Joe Reece 'Fine Line' Mashup)
Imanbek & Goodboys - Goodbye (Extended Mix)
Dua Lipa - Levitating (FINLAY C Remix)
Punctual - I Don't Wanna Know (Wilson Remix)
Tungevaag & Rat City Ft Rich The Kid - Afterparty (Joe Stone Remix)
DJ Blighty x MK & Sonny Fodera Ft Raphaella - One Heartbroken Night (DJJD Mashup)
FUBU & Tobtok Ft. Kate Wild Vs Secondcity & Paul Woolford - All I Want Is A Freak
MOSE UK - Get Out My Head (Extended Mix)
Fubu - Push The Feeling (Original Mix) 
M22 Ft Lorne - Think About Us (90s Club Mix Extended)
Leftwing : Kody - I Feel It (Original Mix)
Architechs Ft Crystxl King - Body Groove (Jet Boot Jack Remix)
Modjo & Noide x Diplo & Paul Woolford - Looking For Me Lady
Tinie Tempah Ft Zara Larsson - Girls Like (Sammy Porter Remix)
DJ Solo & FREQ feat. Bluey Robinson - Crazy Love (James Hype Extended Mix)
The Weeknd - Save Your Tears (Cosmic Dawn Remix)
Saturday 02/01/21 20:00
Jax Jones & AuRa - I Miss U (James Bluck Remix)
Sigala Ft James Arthur - Lasting Lover (Tiesto Remix)
Trilane & YARO ft. Sarah De Warren - Way Out (Extended Mix)
Mabel -  Mad Love (Blinkie Remix Extended)
Calvin Harris Ft Neyo Vs Club Martini - Let's Go (ForteFlava Mashup)
Joe Stone & Cr3on - Is It Really Love (Extended Mix)
Dua Lipa x Madonna x Missy Elliot Vs FUBU & Tobtok - Levitating Freak
Ella Henderson & Roger Sanchez Vs Joel Corry & MNEK - Dream On Head & Heart (Dave Bolton Mashup)
Billy Da Kid Ft Natalie Gray - You Get What You Give (Music In You) (Joel Corry Remix)
Kamikarzy Ft V-Star - Higher Love (Extended)
Dualhi - Waiting For Your Love (Extended Mix)
KSI Ft Craig David & Digital Farm Animals - Really Love (Jacked Remix)
Meduza - Piece of Your Heart (MOSE UK Remix)
Tiësto & Jonas Blue ft. Rita Ora — Ritual (Club Mix)
Jess Glynne - No One (Jonas Blue Extended Remix)
James Hype x Galantis x Whitney - Afraid To Dance & Runaway (Chrisi Mashup)
What is Frisk Radio?
Frisk Radio is the UK's dance music radio station playing old skool bangers, blazing remixes and fresh new dance music.
Get App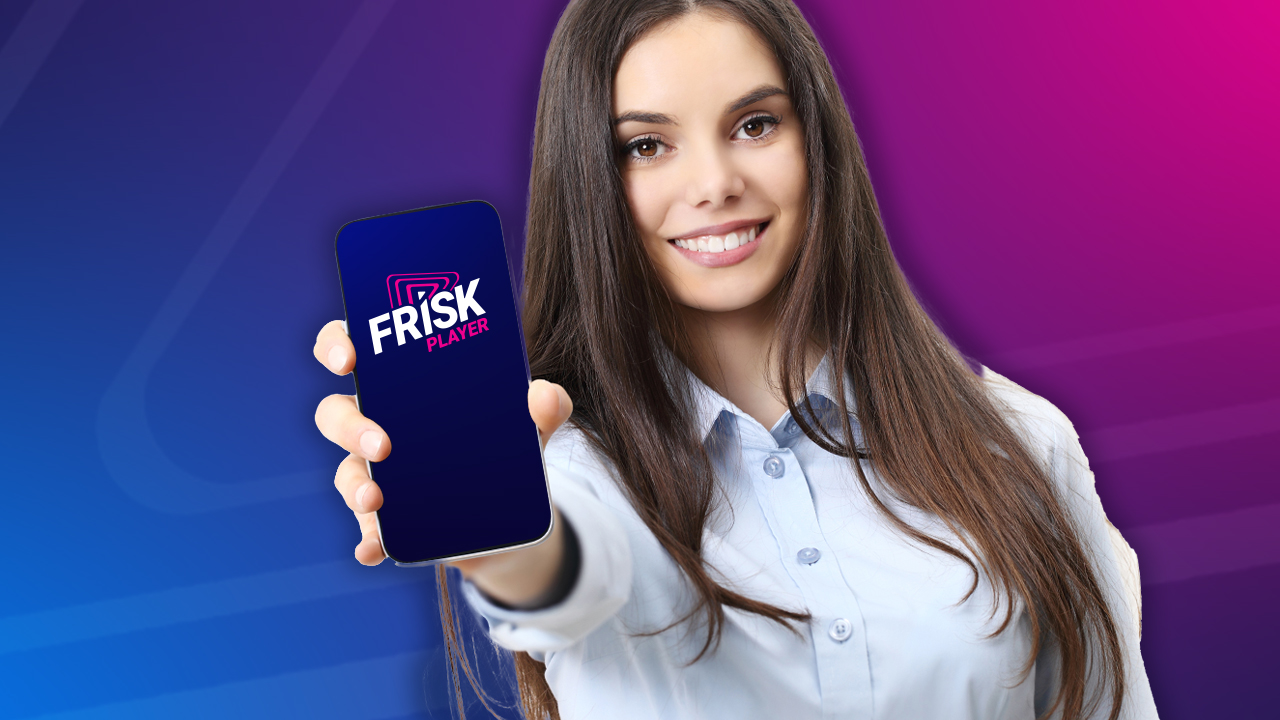 Get Frisk Radio on the move
Listen to Frisk Radio and 3 more fantastic Frisk stations wherever you are with the Frisk Radio app!
Music continues in the background while you use other apps.
See the tracks we're playing in real-time
Alarm clock and sleep mode functionality
Get App