Chris Swainston
Sunday 10pm - 11pm
Chrisi is a Yorkshire based DJ, Originally from the North East of England where he used to DJ in the late 90s and early 00s until moving to Yorkshire.
Chrisi is the Frontman and Founder of Housetory Old-Skool Re-Invented, a brand that is based on all things house from way back to the early 90s to more upto date house music that's around today.
I've got a massive passion for music and I'm a lover of all things house & trance, both old & new. I'd say my biggest influences are: Above & Beyond, Camelphat, Fatboy Slim, Dave Pearce, Armin Van Buuren and Frankie Knuckles
Recent Shows
Sunday 09/01/22 22:00
Alesso & Katy Perry - When I'm Gone (Country Club Martini Crew Remix)
Gayle Ft Royal & The Serpent - Abcdefu (Andrew Marks Remix)
Rain Radio & DJ Craig Gorman x Manyfew & Voost - Talk About My Mind (DJ Triple J Mashup)
Jamie Linton - Flames (Extended Mix)
Tom Grennan & Majestic - Don't Break The Heart (Joe Reece Mashup)
Sigma x LOWES x U137 - Faded (Crvvcks Extended Remix)
Modjo & Noide x AZ2A - Superstar Lady (DJJD Mashup)
Burns - Talamanca (K&K Edit)
Robin S - Show Me Love (Jay-Ree Remix)
Jordan Love My Heart (Extended Edit)
Joel Corry - Lonely (Original 'Wifey' Mashup)
Tiesto & Ava Max - The Motto (Quinten Circle Remix)
John Summit Ft Echoes - Human
Martin Ikin Ft Byron Stingly - Devoted
Mike Candy & Jack Holiday - Insomnia (Extended Rework)
Olive - You're Not Alone (Franky Wah Remix)
Sunday 02/01/22 22:00
Meduza Ft Hozier - Tell It To My Heart (Castion Remix)
ManyFew Ft Jenny Adesanya - Power (Extended Mix)
Sammy Porter x Karen Harding - Celebrate (Extended Mix)
Joel Corry Ft Mabel - I Wish
Dermot Kennedy - Better Days (Colin Jay In My Mind Edit)
Adele - Easy On Me (RAY ISAAC Extended Remix) 
Jack Wins - Big Love (Original Mix)
David Guetta x MistaJam x John Newman - If You Really Love Me (How Will I Know) 
Voost - Sometimes It Hurts (Original Mix)
Swedish House Mafia ft The Weeknd - Moth To A Flame (Marco Carpentieri)
Mattei & Omich & Elisabeth Yorke-Bolognini - Haven't You Heard (Extended Mix)
Navos & Harlee - You & I (Chapter & Verse Remix)
Joel Corry & Jax Jones Ft Charli XCX - Out Out (Goodboys Remix) 
Tiesto & Karol G - Don't Be Shy (MOSKA Remix)
Fred Again.. -Billie Loving Arms (Extended Mix)
Sunday 26/12/21 22:00
Alex Hosking & Majestic - Need Your Love (Jonasu Remix)
Neiked, Mae Muller & Polo G - Better Days (Country Club Martini Crew Remix)
eSQUIRE Ft Anni - Last Night (Club Edit)
Flexxus - You (Extended Mix)
Crossley - More Of Your Love (Soul Speech Edit)
Paul Parsons - Send Me There (Club Mix)
Amen UK x Liquid x Piero Pirupa - Passion x Sweet Harmony x Everybody's Free (G Fire Rework Mashup)
SUB-X - What You Do To Me (Extended Mix)
Mr. Belt & Wezol - Finally (Original Mix)
Awesome 3 ft Julie McDermott - Don't Go (Disaia Remix)
Joel Corry Ft Mabel - I Wish
Galantis x Lucas & Steve x ILIRA - Alien
James Hype Ft Pia Mia Vs Livin Joy - Good Luck Dreamer (INSPIRE Mashup)
220 Kid Ft Chilli Chilton - I'll Take You Down 
Swedish House Mafia & The Weeknd - Moth To A Flame (Ligotti Remix)
Crookers - A Place In My Heart (Adam Twelve & Alex Inc 90s Remix)
What is Frisk Radio?
Frisk Radio is a fresh new station for the North East playing the biggest Dance and R&B Fresh Cuts and Flashbacks.
Listen to us on DAB on Tyneside, or anywhere in the world with the Frisk Radio App!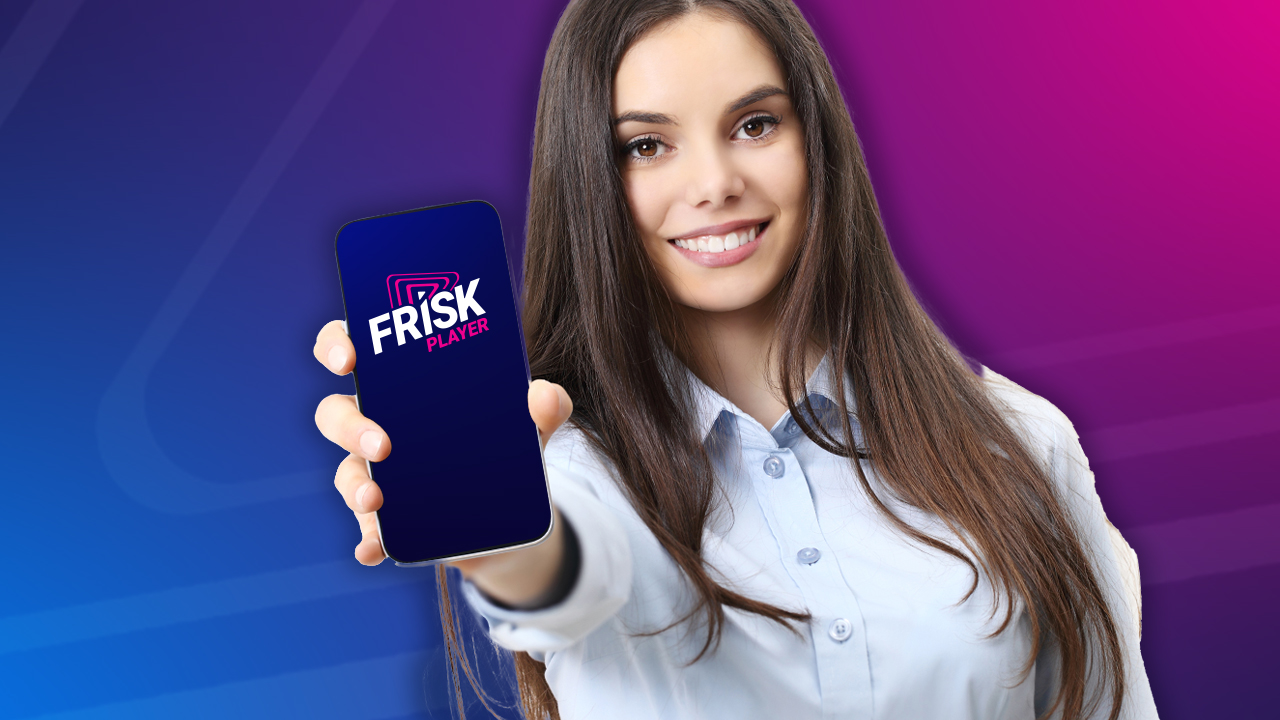 Get Frisk Radio on the move
Listen to Frisk Radio and 3 more fantastic Frisk stations wherever you are with the Frisk Player app!
Music continues in the background while you use other apps.
See the tracks we're playing in real-time
Alarm clock and sleep mode functionality
Get App