Chris Swainston
Sunday, 22:00
Chrisi is a Yorkshire based DJ, Originally from the North East of England where he used to DJ in the late 90s and early 00s until moving to Yorkshire.
Chrisi is the Frontman and Founder of Housetory Old-Skool Re-Invented, a brand that is based on all things house from way back to the early 90s to more upto date house music that's around today.
I've got a massive passion for music and I'm a lover of all things house & trance, both old & new. I'd say my biggest influences are: Above & Beyond, Camelphat, Fatboy Slim, Dave Pearce, Armin Van Buuren and Frankie Knuckles
Recent Shows
Sunday 01/08/21 22:00
TCTS - Day And Night
Switch Disco - Everything 
David Guetta, MistaJam & John Newman - If You Really Love Me (How Will I Know)
Sigala x Rita Ora - You For Me (Extended Mix)
Mabel x Block & Crown x Eats Everything - Let Them Know x Horny (G Fire Rework Mashup)
Kevin McKay & Norman Doray - Let Me Work On You
Cammora, 1World - Lost In Music (Extended Mix)
Block & Crown & Lissat - Jack The Carwash (Extended Mix)
Majestic & Boney M x Noizu - Rasputin 91 VIP (DJJD Mashup)
Boiler, Joe Stone & Voost - Keep This Fire ('Head Is A Jungle' Mashup) 
Calvin Harris Ft Tom Grennan - By Your Side (Jacked Remix)
BTS - Dynamite (Alphalove Remix)
David Morales x Dua Lipa - Needin One Kiss
MAICKEL TELUSSA - NEVER FELT SO GOOD (LUCA DEBONAIRE CLUBMIX)
Becky Hill & David Guetta x Julien Jabre x Purple Disco Machine - Remember x Swimming Places (G Fire Rework Mashup)
Galantis, David Guetta & Little Mix - Heartbreak Anthem (VIP Mix)
Sunday 25/07/21 22:00
Calvin Harris Ft Tom Grennan - By Your Side (Jacked Remix) 
Doja Cat & The Weeknd - You Right (Kue Remix) 
Topic Ft Bebe Rexha - Chain My Heart (Alphalove Remix) 
Mimi Webb - Good Without (J Bruus Remix) 
Shane Codd - Always On My Mind (Club Mix) 
Sigala x Rita Ora - You For Me (Extended Mix) 
Noizu Vs Mabel - Let Them Know It's Summer 91 
Outrage - Tall & Handsome ( Paul Reid Prohibtion Remix)
Regard, Troye, Sivan & Tate McRae - You (KC Lights Remix) 
Galantis, David Guetta & Little Mix x Dnk x Stardust - Hearbreak Anthem x Music Sounds Better With You 
Raye - Call On Me (TMU Short Edit) 
Becky Hill & David Guetta - Remember (Extended Mix) 
Dua Lipa - Don't Start Now (Alphalove Remix)
Olivia Rodrigo - Good 4 U (Rokston Remix)
Anton Powers, Tobtok & Adam Griffin Ft Alex Hosking x Cheat Codes & Tinashe - Loyalty x Lean On Me
Sunday 18/07/21 22:00
Gorgon City & Drama - You've Done Enough (Extended Mix)
Paul Woolford & Amber Mark - Heat (Original Rain On Me Mashup)
Noizu - Summer 91 (Looking Back) (Illyus & Barrientos Remix)
Martin Ikin feat. Chenai - You (Extended Mix)
Cedric Gervais & Franklin Ft Nile Rodgers - Everybody Dance (Jack Wins Club Mix)
ManyFew & LEO.809 - Locked In Your Heart (Extended Mix)
Philip George Vs Ben Rainey & Danny Dearden - Wish You Were Mine (Velo Velocé 'Only Love' Mashup)
Glass Animals - Heat Wave (DJ Trolley Remix)
Trutopia - Desire (Extended Mix)
Navos - Believe Me (TMU Extended Mix)
MistaJam Ft Kelli-Leigh - Good (Original Mix)
Joel Corry, RAYE & David Guetta - Bed (David Guetta Festival Mix)
Dua Lipa vs. Don Diablo - Don't Start Me Now vs. Mr. Brightside (WeDamnz Mashup)
York & Kryder vs Duke Dumont - On The Beach 100% (Callum Knight Mashup)
What is Frisk Radio?
Frisk Radio is a fresh new station for the North East - launching on DAB digital radio this Autumn!
We're belting out a high energy mix of Dance and R&B, with regular 90s & 00s flashbacks!
Hear for yourself with a VIP Preview...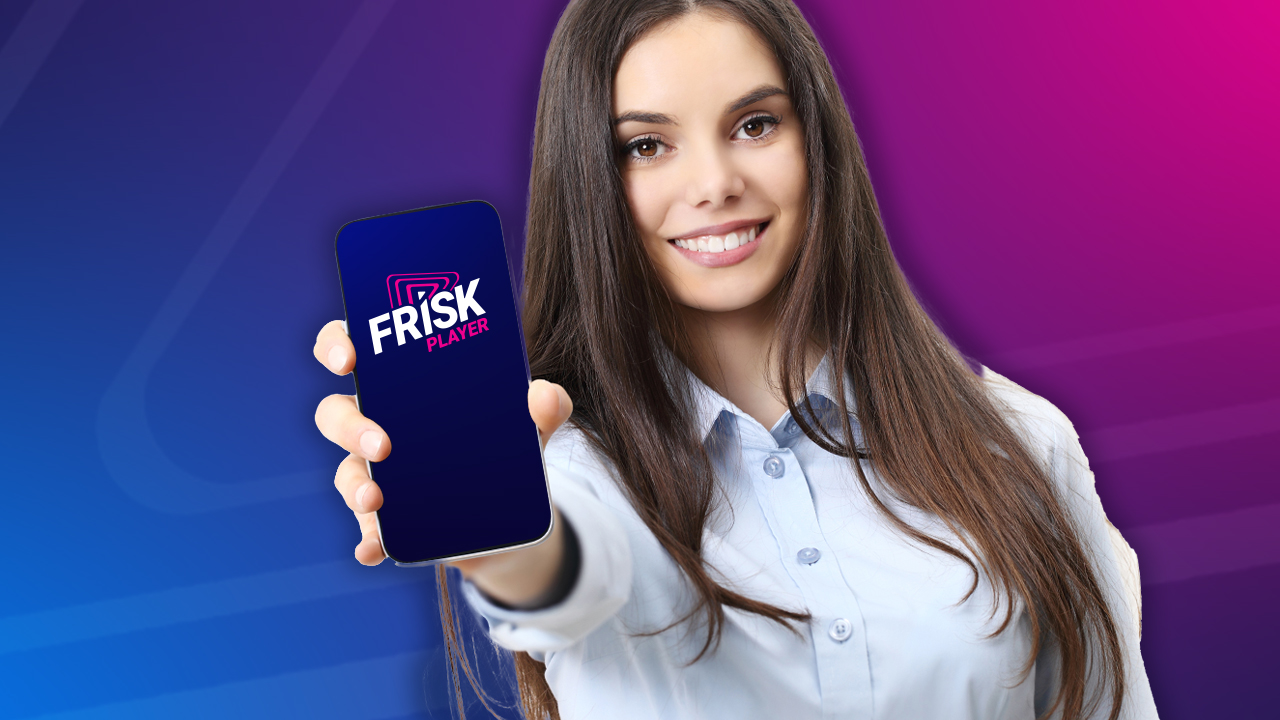 Get Frisk Radio on the move
Listen to Frisk Radio and 3 more fantastic Frisk stations wherever you are with the Frisk Player app!
Music continues in the background while you use other apps.
See the tracks we're playing in real-time
Alarm clock and sleep mode functionality
Get App