Chris Swainston
Sunday 10pm - 11pm
Chrisi is a Yorkshire based DJ, Originally from the North East of England where he used to DJ in the late 90s and early 00s until moving to Yorkshire.
Chrisi is the Frontman and Founder of Housetory Old-Skool Re-Invented, a brand that is based on all things house from way back to the early 90s to more upto date house music that's around today.
I've got a massive passion for music and I'm a lover of all things house & trance, both old & new. I'd say my biggest influences are: Above & Beyond, Camelphat, Fatboy Slim, Dave Pearce, Armin Van Buuren and Frankie Knuckles
Recent Shows
Sunday 24/10/21 22:00
MistaJam Ft Kelli-Leigh - Good (Ben Rainey & Tom Brownlow Remix) 
Halsey - Without Me (Futose & Charlie Lane Remix)
Becky Hill Ft Topic - My Heart Goes (La Di Da) (Extended Mix)
Calvin Harris - Bounce 
Shouse - Love Tonight (Oing Remix) 
Noizu & Disciples - Catch My Love (Extended Mix)
D.O.D Ft Carla Monroe - Still Sleepless
Leftwing & Kody Ft Jem Cooke - Shiver
Ben Rainey Ft Miranda Myles - Wherever You Will Go (Extended Mix)
Ava Max Vs Tobtok, Moss Kena & Adam Griffin - Everytime I Cry Can You Feel It 
Tiesto & killfake - Money (Extended Mix)
James Hype & Pia Mia - Good Luck (PS1 Remix)
Charli XCX - Good Ones (Joel Corry Remix)
Mabel Vs Kim Kaey - Let Them Know Best Kinda Love
Adam Trigger & FAAB - So Sick (John Lock Remix)
Alesso & Marshmello Ft James Bay - Chasing Stars (VIP Remix)
Sunday 17/10/21 22:00
Shift K3Y - Back To Summer (VIP Mix) 
Glass Animals - Heat Wave (DJ Trolley Remix)
Navos & Harlee - You & I (Emily Nash Remix)
Becky Hill & David Guetta - Remember (Extended Mix)
Shane Codd X Ed Sheeran - Always On My Mind X Bad Habits
Clean Bandit & Topic Ft Wes Nelson - Drive (MistaJam Remix)
Laidback Luke Ft Raphi - If There Is Love (Charlie Lane Remix)
Nathan Dawe & T. Matthias - Goodbye
Stacey Jackson Ft Snoop Dogg - Live It Up (Pink Panda Remix)
Burns - Talamanca (K&K Edit)
Jac Project ft Chris Nice - Looking For A Meaning (Extended Mix)
Manston & Simms - Sunshine (Extended Mix)
D.O.D Ft Carla Monroe - Still Sleepless
Block & Crown Vs. C & C Music Factory & Wham - Tropicana Sweat (Extended Mix)
Bicep Vs Alison Limerick - Where Glue Lives
Sunday 03/10/21 22:00
220 KID & LANY - Stupid Feelings (Extended Mix)
Becky Hill & David Guetta - Remember (Extended Mix)
Joel Corry x Jax Jones feat. Charlie XCX & Saweetie - Out Out (Extended Mix)
Lee Morrison, Liam Sealead ft. Jade Cotgrave - Touch Me (Extended Mix)
Maisie Peters - Psycho (Joel Corry Remix)
Take My Breath (RAY ISAAC Remix)
Noizu - Summer 91 (Looking Back)
David Guetta x MistaJam x John Newman - If You Really Love Me (How Will I Know) 
Mark Morrison x Spiller - Return Of The Mac x Groove Jet (G Fire Rework Mashup)
Robert Miles - Children (Carlos Rivera Remix)
AZ2A & Mila Falls - Feel Good (Extended Mix)
Kideko Ft Kudu Blue - Ready For My Love
Clean Bandit & Topic Ft Wes Nelson - Drive (MistaJam Remix)
Ed Sheeran - Bad Habits (Alphalove Remix)
Shift K3y - Like I Love You (Extended Mix)
Sigala Ft Rita Ora - You For Me (Sigala Re-Edit)
The Kid Laroi - Without You x Hold Me Close (Yoschi Mehul Kukreja Mashup)
What is Frisk Radio?
Frisk Radio is a fresh new station for the North East - launching on DAB digital radio this Autumn!
We're belting out a high energy mix of Dance and R&B, with regular 90s & 00s flashbacks!
Hear for yourself with a VIP Preview...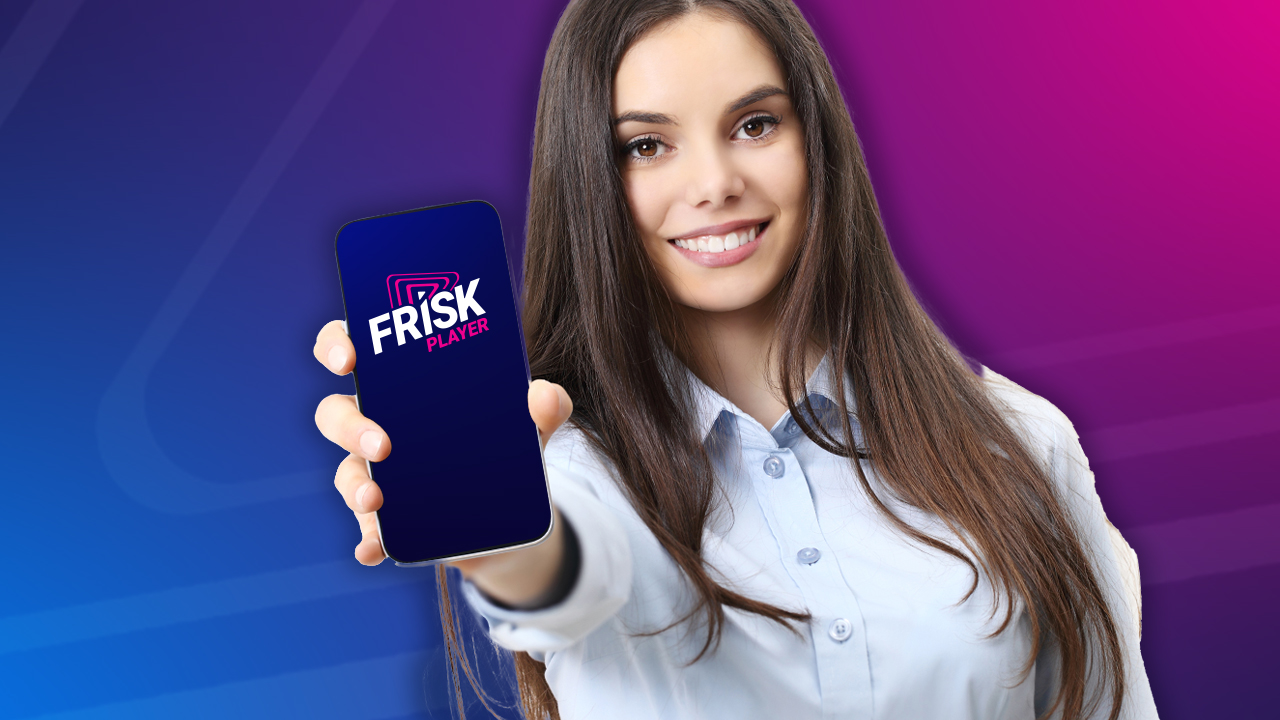 Get Frisk Radio on the move
Listen to Frisk Radio and 3 more fantastic Frisk stations wherever you are with the Frisk Player app!
Music continues in the background while you use other apps.
See the tracks we're playing in real-time
Alarm clock and sleep mode functionality
Get App