Paul Van Dyk
Sunday, 01:00
For more than two decades, the world has known Paul van Dyk as one of Germany's most successful musicians and as one of the ultimate superstars of electronic music.
As an artist, DJ and producer, Paul has surpassed various milestones over the course of his career, including having sold more than 3.5 million albums and being twice voted the world's No.1 DJ.
He has remixed the likes of Madonna, Justin Timberlake, U2 and Depeche Mode. Earning a Grammy nomination and accepting the "Order of Merit" from the state of Berlin are just two of Paul's numerous accomplishments and accolades for his talents.
Recent Shows
Sunday 01/08/21 01:00
Maruko - Crumbling Elements (Kareem Zadd Remix)
Dennis Sheperd x Roger Shah x Adam Is A Girl - We Are One (Denis Kenzo Remix)
Steand - No One Else
Lebedev - Reflections
V-TI - Northern Lights
DJ T.H. & Alexandra Badoi - Kiss Me
Ferry Corsten & Leon Bolier ft. NBLM - Trust You
Kyau & Albert - Spüren
Jordan Tobias ft. Limelight - Angel In Disguise
Mart Sine - Glass House
Grande Piano - The Race
Mikey Dickens - Amplified
Terra V. - Close Your Eyes
Chris Connolly - Outside Euphoria
Parnassus - Lightspeed
Laura May - Life Begins
Talla 2XLC - Brain Control
Liquidized Elements - Face The Music
Magnetor - Stream Of Creation
Amos & Riot Night - The Roads Less Travelled
Temple One - Innerspace
Steve Allen & Manon Polare - Another Song
Sam Laxton - Waiting For The Sun
Paul van Dyk & Emanuele Braveri ft. Rebecca Louise Burch - Escape Reality Tonight
Sunday 25/07/21 01:00
Paul Van Dyk - Vonyc Sessions
Sunday 18/07/21 01:00
Alex Sonata & TheRio - Are We Dreaming
The Quest - C Sharp (Daniel Wanrooy Remix)
Alex Mazel - Colors
Sergio Marini - Dark Soul
Darkskye - Different World (Paul Pearson Remix)
Alex Soun - Tonight
Jardin - Deep State
JES - Under The Midnight Sun (Somna Remix)
Mike EFEX - The Fallen
Farius - Quiet Hope
Sysdemes - Peak Darkness
Miroslav Vrlik - No One
Nima Van Ghavim - Lost
Zohar - In The Air
Aser Gado - Keep Me Closer
Skyda - Into The Distance
Danny Eaton - All Smoke And Mirrors
Evgeney Lebedev - Digital Odyssey
C-Systems & Hanna Finsen - Feeling Fine
Sergio Marini - Kijani
DJ Sehba - Mandelbrot Infinity
Avenia - Elation
Illuminor - Umzansi (Beatsole Remix)
Lostly - We're Descending
What is Frisk Radio?
Frisk Radio is a fresh new station for the North East - launching on DAB digital radio this Autumn!
We're belting out a high energy mix of Dance and R&B, with regular 90s & 00s flashbacks!
Hear for yourself with a VIP Preview...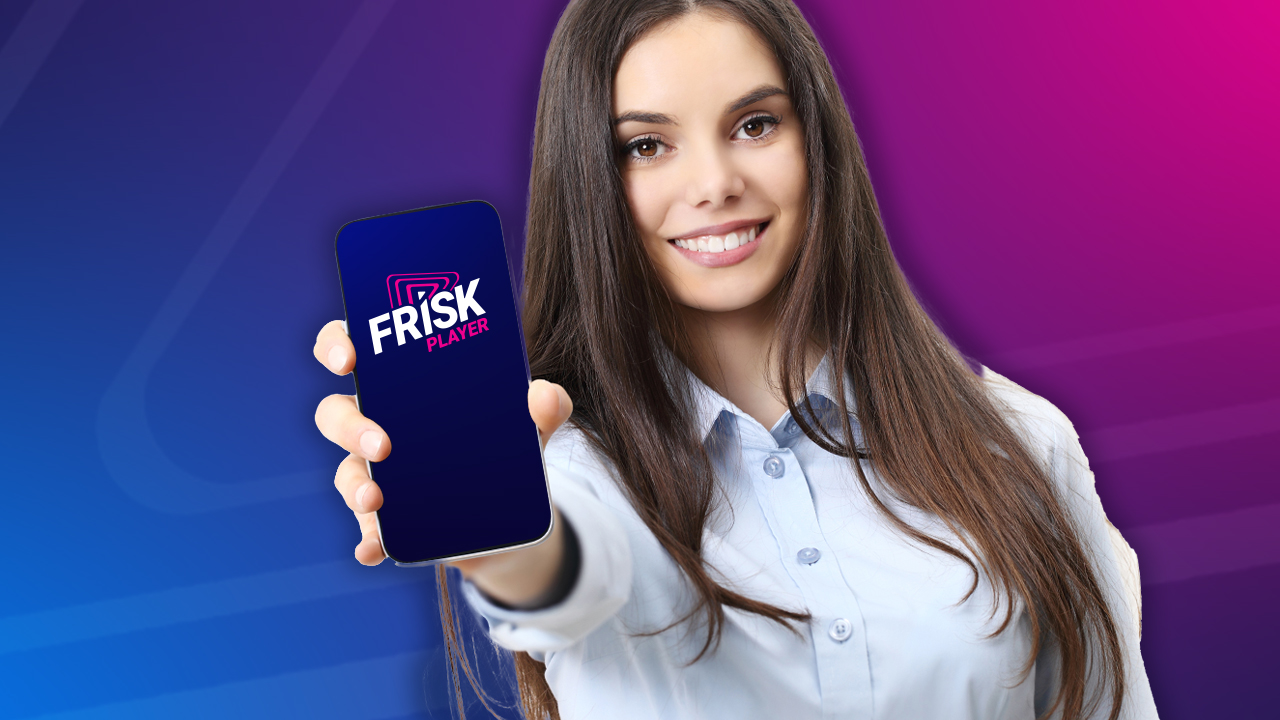 Get Frisk Radio on the move
Listen to Frisk Radio and 3 more fantastic Frisk stations wherever you are with the Frisk Player app!
Music continues in the background while you use other apps.
See the tracks we're playing in real-time
Alarm clock and sleep mode functionality
Get App